Christmas Mini Sessions 2021
Studio located in Clarence Arcade
Stamford Street Central
Ashton under Lyne
OL6 7PT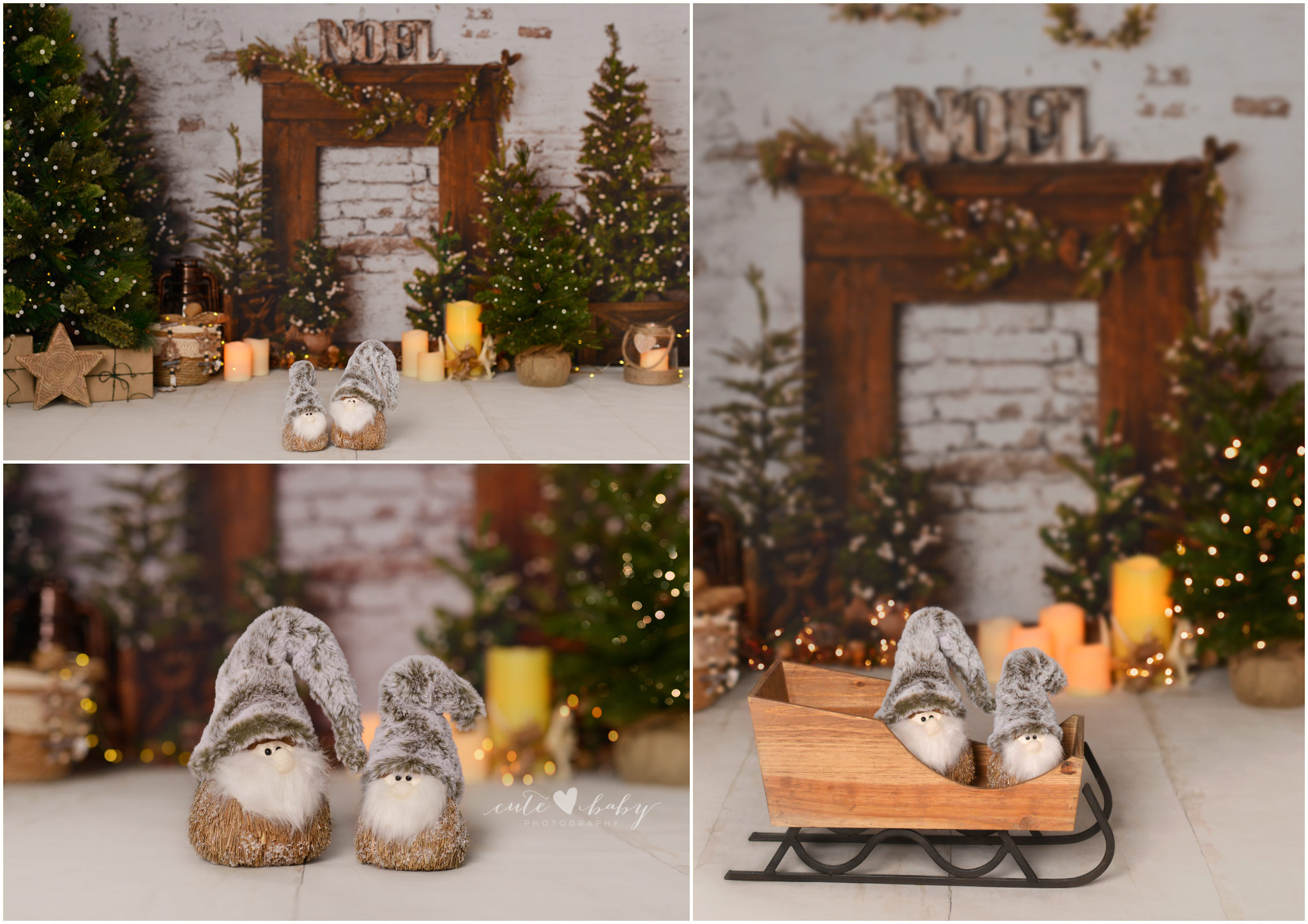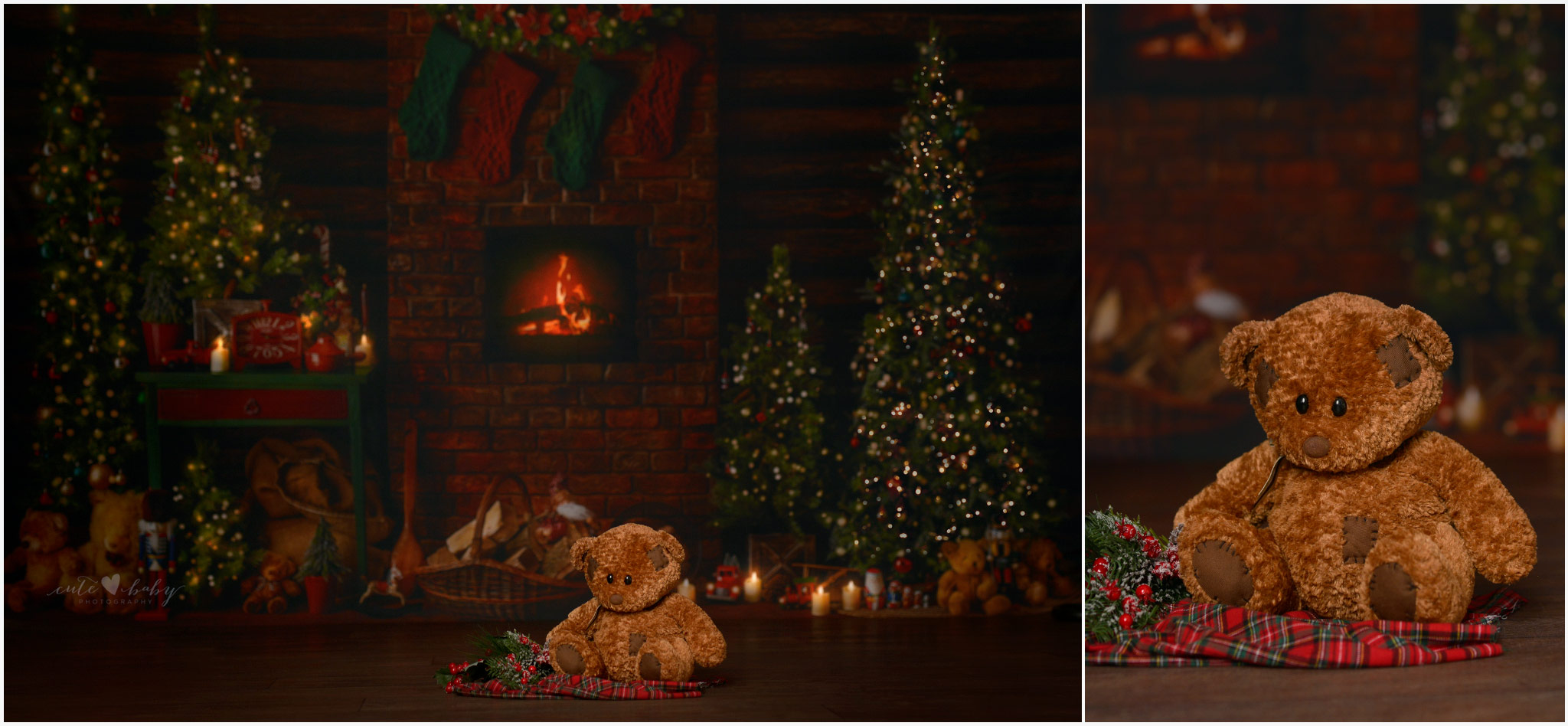 Digital Only Christmas Mini

Session Rustic Set £100



Babies and toddlers

20 min session 

3 fully edited high resolution images send via e-mail
Digital Only Christmas Mini

Session Vintage Set £100



Toddlers, children and families

20 min session

3 fully edited high resolution images send via e-mail
Custom Christmas Package
more digital pictures available

additional products or prints

larger groups of people (only vintage set)

contact us for more information
What are the best clothes to wear to a photoshoot?
There are so many different ways you can style your family's clothing to make your holiday card pop or to share that holiday spirit in mail form. No matter what type of family picture outfit you choose (theme-based, festive, or casual), colours play a crucial role in keeping photo harmony. 
Start with something simple like picking a favourite colour that your whole family will look great in. 
You can choose to showcase a colour (such as red) and have that colour pop throughout your family's outfits, or opt for a nice varied colour palette. If you do choose to all incorporate one colour in your individual attire, make sure the colour is a complementary shade on each family member. If opting for a colour palette, make sure each colour syncs with the other. For example, if Mum chooses beige or tan, Dad could choose forest green and the kids could be in rust or burgundy. Just like makeup, you want colour to enhance your overall look, not overwhelm it.
Ideas for the best color combinations on Christmas clothes for family pictures:
Green, red, and gold
Emerald and burgundy
Dusty blue and blush
Red, white, and black
Forest green, rust, and tan
Gold and cream
White, cream, and grey
Black and white
Grey, navy, and burgundy
Avoid having too many different or clashing patterns and stick to a particular colour scheme.
Think about your shoes! Often times we get all dressed up and then wear our torn up dirty trainers without even thinking twice.
Skip shirts that have text or large images printed on them. As your friends and family receive your holiday cards, they will immediately focus their attention on what your shirt says instead of the cute Christmas outfit you worked so hard on.
Avoid wearing shades of a colour that are similar but not the same, as it may end up looking mismatched in photos.
Finally, don't wear anything you don't feel completely comfortable in or haven't worn before. It's much easier to get a good photo when you're feeling relaxed and confident!
No matter what your Christmas outfits look like, natural interactions often look better in snapshots than stiff, formal poses. The smiles are the best gift for everyone.
The Rules…
Deposit must be paid upon booking (£30) and remaining amount on the session day.
As time between sessions is tight please arrive on time (don't come too early). If more than 10 minutes late you may forfeit your session
A maximum of 3 siblings per session allowed. If you have more then 3 children you must book a back to back session. You can also request booking with cousins and friends. We will book sessions back to back, with your friends and family and do group shots with them.

 

Please come with your children dressed and ready to go.
Bring any meaningful items you'd like included. This is not mandatory, just an idea. Simple pictures are great too and our personal favourite.
We have 2 background options for you. Rustic and Vintage.
Babies must be able to sit unsupported or old enough to sit in a basket without head lolling
We make every effort to work with your family and kids, but we can not be responsible for members who are not cooperating/smiling for photos, this includes fussy babies, toddlers who will not pose.

 

You are not permitted to take your own photographs during your session
Digital Images will be delivered by download via a personal online Gallery.
Extra digital images may be purchased after viewing your images at exclusive mini session rates  (£10 each per digital image).
Turnaround for digital images is no more than 1 week.
Your Gallery will contain between 3 – 7 fully edited images for you to choose from.
In the event of illness, we will arrange another date and time.
You are not allowed to take pictures or videos during the session.
We are based in
Ashton under Lyne, Clarence Arcade
Stamford Street Central
Ashton under Lyne,
OL6 7PT
Timetables for Rustic Set
The Christmas mini sessions will be available weekends only from 2pm. These are the dates we have prepared if you wish to book the session on Rustic Set.
Once you request the shoot day we will discuss the time of your shoot.
Saturday 30 Oct 2021

Sunday 07 Nov 2021

Saturday 13 Nov 2021

Sunday 21 Nov 2021

Saturday 27 Nov 2021

Sunday 05 Dec 2021
Book your Christmas Mini session
 Timetables for Vintage Set
The Christmas mini sessions will be available weekends only from 2pm. These are the dates we have prepared if you wish to book the session on Vintage Set.
Once you request the shoot day we will discuss the time of your shoot.
Sunday 31 Oct 2021

Saturday 06 Nov 2021

Sunday 14 Nov 2021

Saturday 20 Nov 2021

Sunday 28 Nov 2021

Saturday 04 Dec 2021