Cake Smash Session
First birthdays are a big milestone, and most definitely an occasion to celebrate! The first year reminds us to slow down and focus on simple joy – like the first time your child smiles at you when you walk in the door! We love being a part of the celebration, and being able to capture this precious time for parents.
Our first birthday sessions are a fun & unique way to celebrate your child turning one. You'll enjoy a custom set created just for your little one in the studio. Our cake smash option is one of our most requested set ups and families love planning a creative session with decor & a cake to match a favourite book, party or nursery theme. Message us today if we can help you design the perfect cake smash set!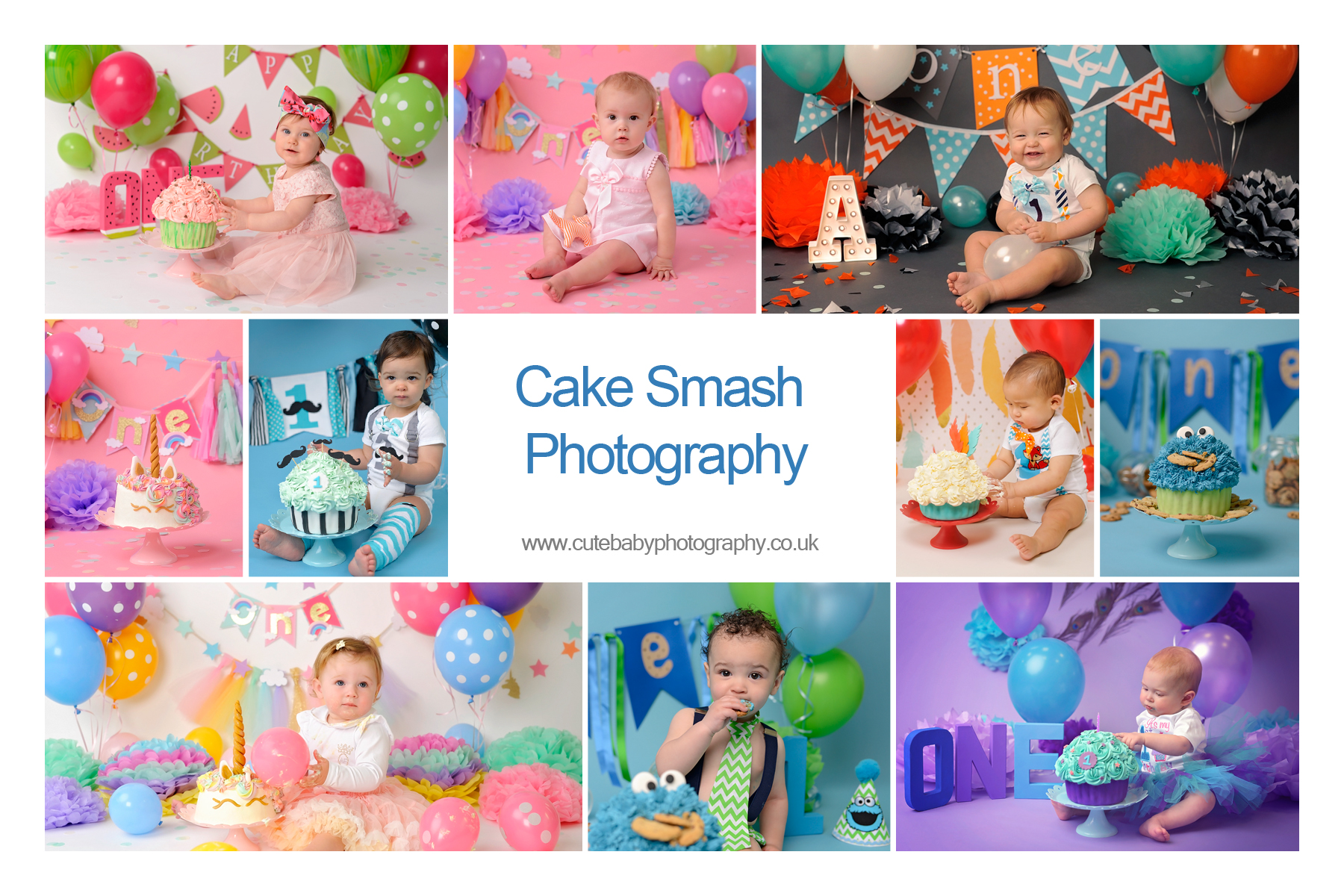 Firstly we are very happy you are visiting our page. We hope you will enjoy the stay.
When you decide that you'd like to arrange Cake Smash Session with us we will make sure we have discussed all aspect of the session. It is important that we decide about colour scheme for your shoot as the outfit and cake will match the theme.
We have many hand painted backgrounds to choose from so please do let us know if you have anything in mind while booking the session. We will provide samples from our previous sessions for you to have a look at.
The Cake
Our cakes are bespoke made giant cupcakes. They are made of sponge and butter creme which gives them great softness for your little one to play. We work with dedicated bakers and cake makers so the final effect has the best quality possible. If your child has any food intolerance please make us aware of it as we will pass the information on to make sure your cake has the right ingredients for your baby. The health of our little models is always top priority for us.
The Session
Once all the session aspects were discussed we can order the cake and prepare your set for the shoot. You will see how much fun the Cake Smash Session can be. At the beginning of the shoot we will photograph your model in casual clothing on our background. After that we will change it to "cake smash outfit", take another few pictures when everything is nice and clean and then we will bring the cake. Our models love their cakes and it gives all great amount of fun. It is messy but don't worry – it is all part of the fun.
There is one advise we'd like to give to all parents preparing for the cake smash. Please let your children experiment with food before the session. Let them discover different textures and flavours by letting them play with their food. This will allow them to get used to it and they don't get stressed on the session while having their hands dirty.
After the Session
Once the session is completed we will follow our standard procedure with selecting and processing the images.
– following week after the session we will post one or two images on our Fan Page
-shortly after that we will prepare sneak peek from the session on the Blog; you will be able to get some free prints and we will share all the details once post is published
– when all the selected images are processed they will be posted on the private gallery with password for you to have a look and to make final selection; images from this selection will appear in the book and on your USB
– we will create your book, order it and once we receive it you will get very nice bundle from us.
We hope to see you on the session and we are sure you will enjoy the end result. Please follow us on social media to make sure you are up to date with all our promotions and special offers.
Basic
Cake Smash studio session

Personalised cake matching choosen theme

1x High Resolution file available to download

Availability of purchasing additional products
Silver
Cake Smash Studio Session

Personalised cake matching chosen theme

10x High Resolution files on USB memory stick

10x Complimentary 6″x4″ prints

Availability of purchasing additional products
Gold
Cake Smash studio session

Personalised cake matching chosen theme

20x High Resolution files on USB memory stick

20x Complimentary 6″x4″ prints

Personalised 8″x8″ photo book

Availability of purchasing additional products