Cute Baby Photography Studio
Welcome everyone to our new space! Our fantastic studio filled with all props and accessories for newborn sessions. We offer a ton of props, backdrops, posers, hats, wraps, and outfits for you to choose from. We're so proud of the way that the studio turned out and we hope it is a relaxing place for all our future clients and their little ones!
Though it was designed specifically with newborns in mind, we can also use this studio for older children. We can do cake smash sessions, pregnancy, family and siblings portraits too. With this new space we have much more to offer to our clients. We can't wait to photograph your little on so please give us a shout and book an appointment so we can have a chat about what you like the best.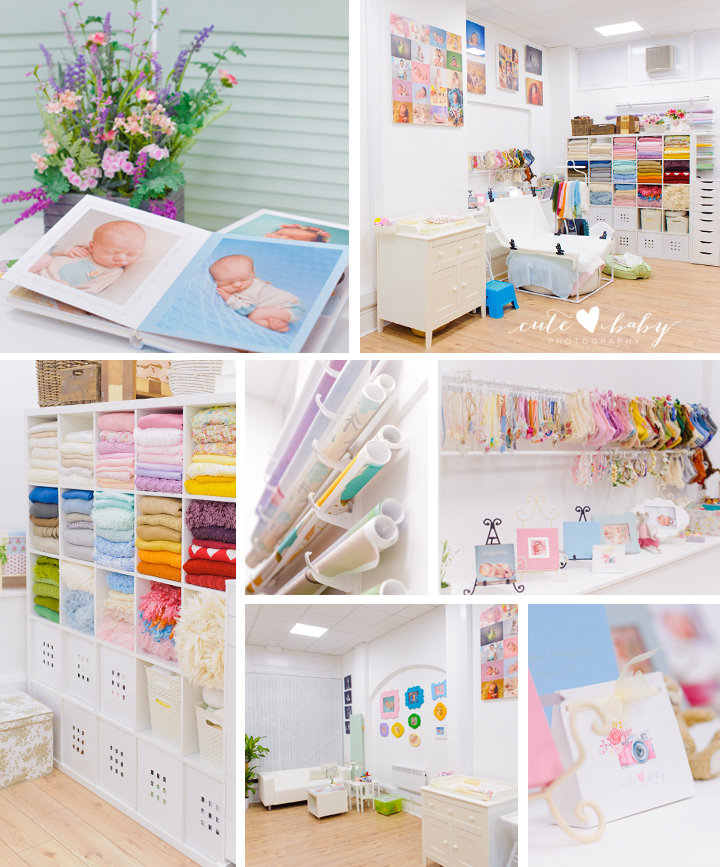 Cute Baby Photography Studio
Clarence Arcade
Stamford Street Central
Ashton under Lyne, OL6 7PT
07888 829463
We will be honoured if you follow us on our social media too.
Cute Baby Photography Studio
Cute Baby Photography Studio – place where all the magic happens…
Please have a quick look to find out everything you need to know about newborn session.
Safety of our newborn models is our priority so please have a look what we do to keep them safe at all times.
We understand you have probably many questions so we prepared this little guide. Hopefully we could answer at least some of them.
Here is a quick step by step explanation how to book session and what happens after that.