Hi, my name is Aneta Gancarz and thank you for visiting my site! I'm a wife and mother to three wonderful kids. I can't imagine life without photography. Photographs are memories that don't fade with time, and it's my mission as your newborn photographer to create moments that your family will treasure for a lifetime and beyond. Photography comes from my heart and I absolutely love to photograph children. My very favourite subject is newborn baby photography. I love their peacefulness, their innocence, sensitive…so it is important to capture the beauty and newness of this tiny little miracle because newborn babies change quickly after the first few days of their life, they will only be this tiny only once in their life. Newborn babies remind us of the miracle of birth and pictures bring back the beauty of those moments…
I am a member of NAPCP – National Association of Professional Child Photographers.
One of my images was chosen  for  Recognition of Merit in the Newborn's category with NAPCP (2011 International Image Competition).
Two of my images were awarded 2nd and 3rd place in Newborn Image Competition with NAPCP in 2012


We have special offer for all HelloBaby Sthelens Customers. Anyone who books photo shoot with us will receive FREE A3 print (worth £30). Don't wait, contact us for more details: contact@cutebabyphotography.co.uk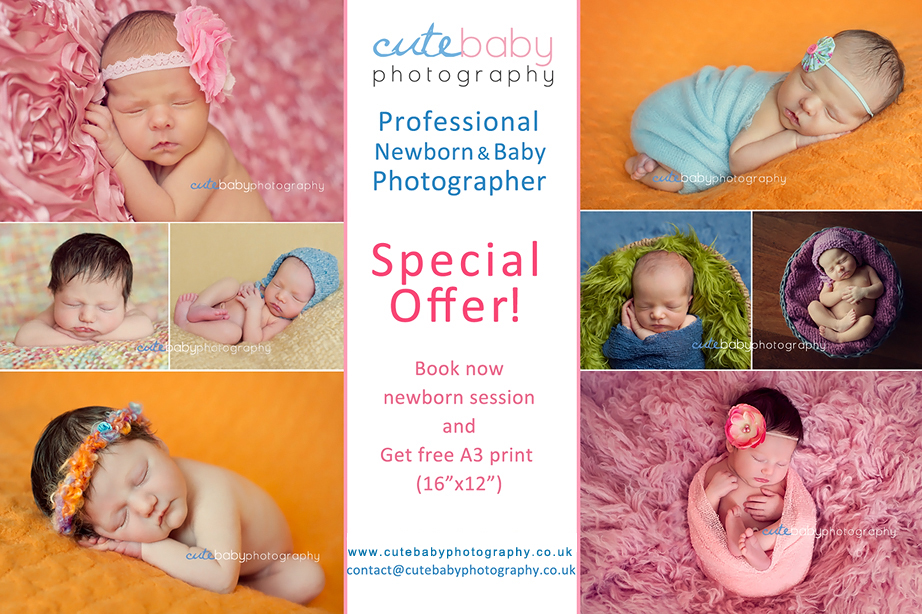 SPECIAL OFFER to all HelloBaby Sthelens Customers!
If you are Mum To Be and when you book scan with HelloBaby Sthelens you will get 10% OFF for your newborn shoot with Cutebaby Photography
Please pick our leaflet from HelloBaby Sthelens and contact us ASAP.